Satish Babu
President
InApp Information Technologies
Nila, Technopark
Trivandrum-695 581, Kerala, India
Email: sb@inapp.com, sbabu@ieee.org
---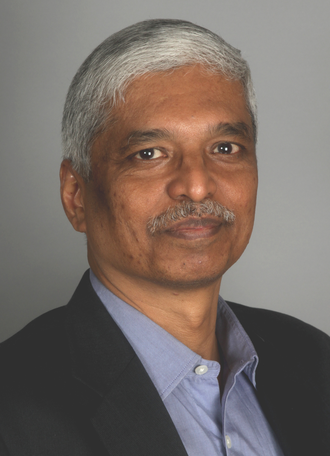 Satish Babu (2015)
---
Profiles
1. Wikipedia
2. ICANN Wiki


Positions Held
2018 Positions
Chair, Asia-Pacific Regional At-Large Organization (APRALO), ICANN (2016-)
Member, IEEE Humanitarian Activities Committee (HAC) (2017, 2018)
Member, Chapters Advisory Council (ChAC), Internet Society (2017,2018)
Secretary & APAC Representative, Internet Society ChAC Steering Committee (2018)
Chair, All-SIGs Group, Asia-Pacific School on Internet Governance (APSIG)
Co-founder, India School on Internet Governance (inSIG)
Founder-Director, International Centre for Free and Open Source Software (ICFOSS), Govt. of Kerala
Professional Societies: Computer Society of India
President (2012-13)
Convenor, Special Interest Group on FOSS (SIG-FOSS) from its inception, (2008-15)
Vice President & President-elect (2011-12), Hon. Secretary (2006-8) and Regional Vice President (2002-6) at the National ExeCom
Chairperson of Trivandrum Chapter (2000-2002)
First Guest Editor of CSI Communications (Feb 2005). The topic: "Free, Libre and Open Source Software"
Named as Fellow of CSI in November 2014, for "...his significant leadership contributions to the Society at the Chapter and National levels, his pioneering efforts in popularizing and mainstreaming of Free and Open Source Software (FOSS) in the country, and for his outstanding efforts in building linkages with international bodies."
First Chair of the CSI-IEEE Computer Society Joint Education Award, set up by both the Societies for advancement of Computer Science and Engineering Education in India. The first Award will be presented on 23 Jan 2017 at the 2016-17 Annual Convention of CSI held at Coimbatore, India.
Professional Societies: IEEE
Member, IEEE Humanitarian Activities Committee (2017)
Member, GUOS/MGAB, IEEE (2016, 20117)
Member, R10 Awards & Recognitions Committee (2015)
Member, MGAB, IEEE Computer Society (2013, 2014)
Vice Chair of MGAB heading the Awards & Recognitions Committee (ARC), IEEE Computer Society (2014)
Honored with the MGA Achievment Award in November 2013 "...for continuous efforts in member engagement and development by promoting humanitarian technologies and fostering collaboration between the IEEE Computer Society and the Computer Society of India."
Asia-Pacific Co-ordinator, Chapter Activities, IEEE Computer Society (2009, 2010, 2011, 2012, 2013)
Global Co-ordinator of IEEE Computer Society's Distinguished Visitor Programme (2011, 2012, 2013)
Member, Nominations Committee, IEEE Computer Society (2012)
The first Chair of Special Interest Group on Humanitarian Technologies (IEEE SIGHT) (2012, 2013)
Awarded the "Golden Core Member" status by IEEE Computer Society (February 2012)
Meritorious Service Award of IEEE Computer Society (2010, 2012)
Chair, IEEE Kerala Section (2011, 2012)
Professional Societies:IFIP/SEARCC
President, South East Asia Regional Computer Confederation (SEARCC) for 2012
Representative, TC9, IFIP (2012)
Internet Governance
An active volunteer of ICANN and Internet Society (ISOC)
Elected as Vice Chair, Asia-Pacific Regional At-Large Organization (APRALO) of ICANN in June 2014 & May 2015. Appointed as Chair of APRALO from 1 Sep 2016; re-elected as APRALO Chair in June 2018
Elected by the At-Large Advisory Committee (ALAC) in July 2013 as the APRALO representative to the ICANN NomCom for 2014. Re-elected to the 2015 NomCom in July 2014
Member of the following working groups in Internet Corporation for Assigned Names and Numbers (ICANN):

Meeting Strategy Working Group (2013)
ALAC Capacity Building Working Group (2013)
ALAC ATLAS 2 Working Group (2013)

Co-chair of the ICANN ALAC Working Group on IDNs.
Founder-Chair of Internet Society India Trivandrum Chapter (ISOC-TRV), Feb 2015
Member of Internet Society from July 2009
Participant in IGF from 2009; presented workshops at different IGFs
Fellow of EuroSSIG (European Summer School on Internet Governance) (2012)
IT Industry
Co-founder and President (1999-), InApp Information Technologies Ltd, a CMMI Level 5 company based out of Technopark, Trivandrum, India; US; and Japan
Treasurer (2001-2005) and Secretary (2005-2010) of GTech (Group of Technopark Companies)
The FOSS Domain
Organizer of several international FOSS conferences including the first-ever FOSS conference "Freedom First!" in 2001, TUG 2002, and "Free Software, Free Society" conferences in 2005 and 2008
Active proponent and advocate of the use of FOSS for different social and government applications such as e-Governance, education, and personal computing since 1999
Founder-Director, International Centre for Free and Open Source Software (ICFOSS, http://icfoss.in) (2011-15). ICFOSS is an autonomous institution of the Government of Kerala.
The Development Sector
Executive (1984-1994) and Chief Executive (1994-1999) of SIFFS, a leading development organization working for technology development and livelihoods enhancement in the artisanal fisheries sector
Contributed to several local, national and international initiatives in ICTs as a volunteer in CSI and IEEE
Active volunteer in the rehabilitation and reconstruction activities after the 2004 Indian Ocean Tsunami in Tamil Nadu and Kerala; cited in the 2005 Annual Report of IEEE for volunteer work in the post-tsunami civil society response
General
Programmer, designer consultant, trainer, architect, and popular speaker for over 25 years. Presenter of several popular technology areas including computer viruses (1989), C & Assembler programming (1991), OOPS (1994), Java (1997), FOSS (2000), Application Security (2004), Web Technologies (2006), and Android programming (2008).
Member of Organizing Committee and Jury of CSI-Nihilent e-Governance Awards (2005-)
Current and past guest faculty in several institutions including IIM Kozhikode and IIITM-K, Trivandrum
Graduate of Kurukshetra University (Haryana), and Post-graduate of the Institute of Rural Management, Anand, Gujarat